ABOUT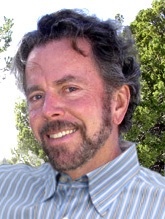 Rory McCarthy has been creating beautiful places & spaces for 40+ years.
His design experience encompasses residential and commercial architecture & interiors. Projects include restaurants, hotels, museums, churches, wineries, retail, and award-winning furniture sculpture, including permanent pieces in the Smithsonian Institution.
Acknowledged internationally, Rory is recognized for his design of such projects as The French Laundry and the di Rosa Museum. Commissions have come from Pierre Cardin, John Denver, and IBM. Rory's work has shown at The Museum of Contemporary Crafts, The Victoria & Albert Museum, and The Renwick Museum.
Although the accolades have come primarily from commercial and sculptural work, Rory spent 15 years as a senior designer associated with an architectural firm renowned for residential work of the highest quality. He takes great delight in assisting clients create the homes they dream of.